Online contents
for connected cars
- NAVITIME API -
NAVITIME API provides useful online content for driving, such as information on parking lot availability, gasoline prices, and tourist spots that are ideal for stopping by during your trip. This is a service for corporations that can be used to develop various services for connected cars and online services.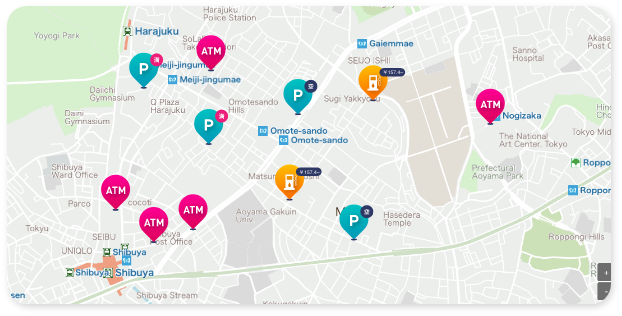 NAVITIME API
service line-up
Spot search
You can retrieve spot information that matches your keywords, address, and other criteria. It is also possible to search for spots around any given point or along a route. In addition to the examples, you can search for spots in a variety of genres.
Parking search

You can search for parking information such as car size limits and whether it is full or vacant.

Gas station search

You can search for information on gas stations, such as gas prices and whether they are self-service or not.

EV charging station

You can search for information on EV charging stations, including charging type, connection method, and operating hours.

Shop search

You can search for information on a variety of stores, including commercial facilities and convenience stores.

Tourist spot search

You can search for information on the best sightseeing spots to stop by during your drive.
Isochrone
Acquire locations that can be traveled within a certain time from a specified point and display them on the map.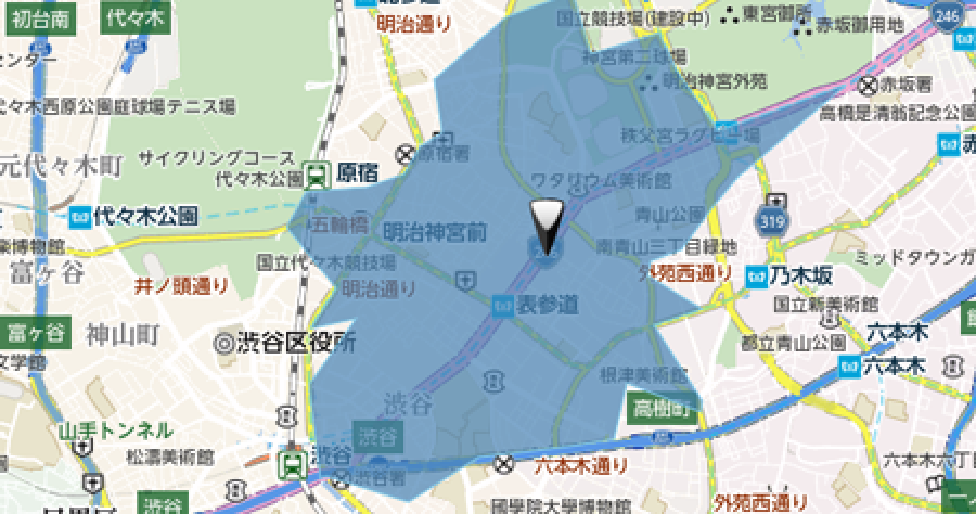 Map matching
Acquire location data that has been map matched for a specified latitude and longitude.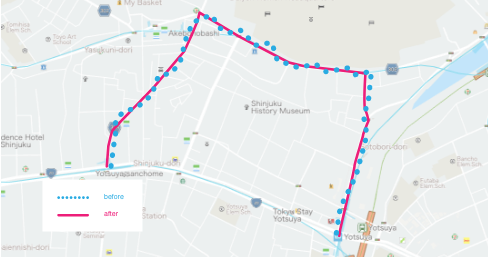 Find out about additional features of NAVITIME API
Details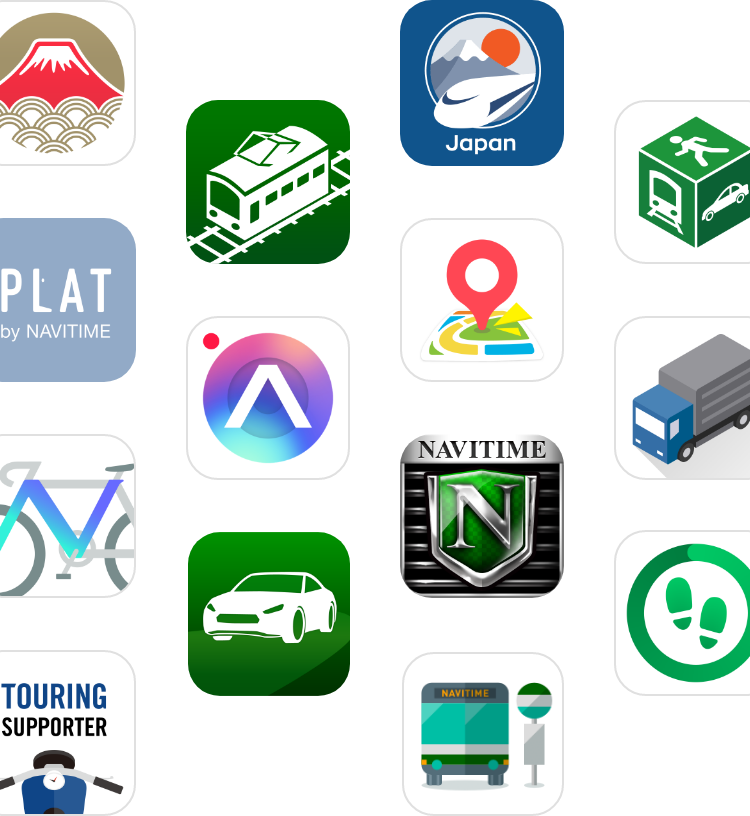 Advantages of NAVITIME
A service highly rated by many consumers
The number of monthly unique users of NAVITIME and other navigation services and products provided to individual users is approximately 51 million (as of the end of September 2018). We provide the technology for services that are supported by a large number of users to corporate customers.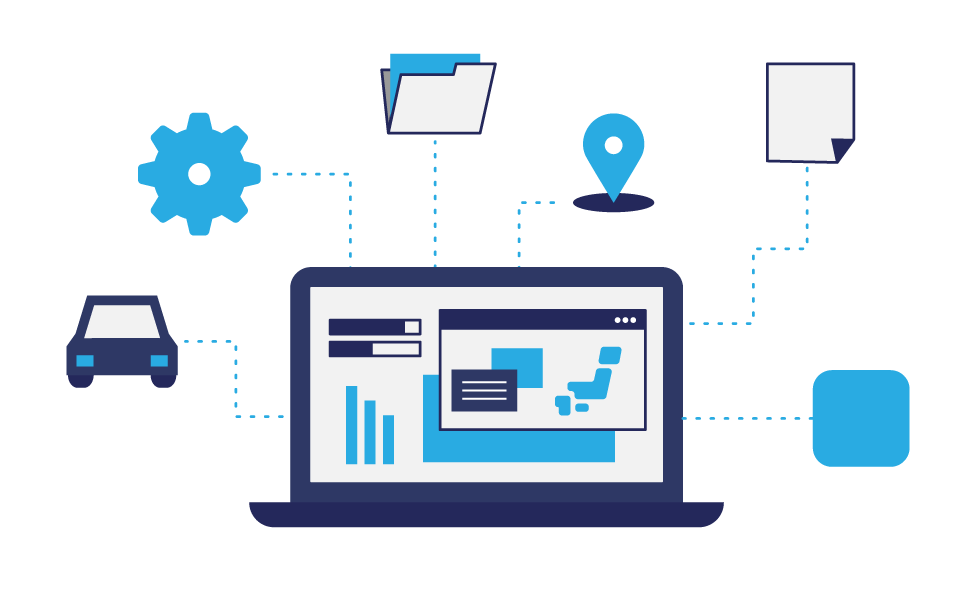 Providing rich content
and up-to-date information
We have procured over 4.5 million data, including 80,000 parking lot data. Data is updated every month to provide the latest information.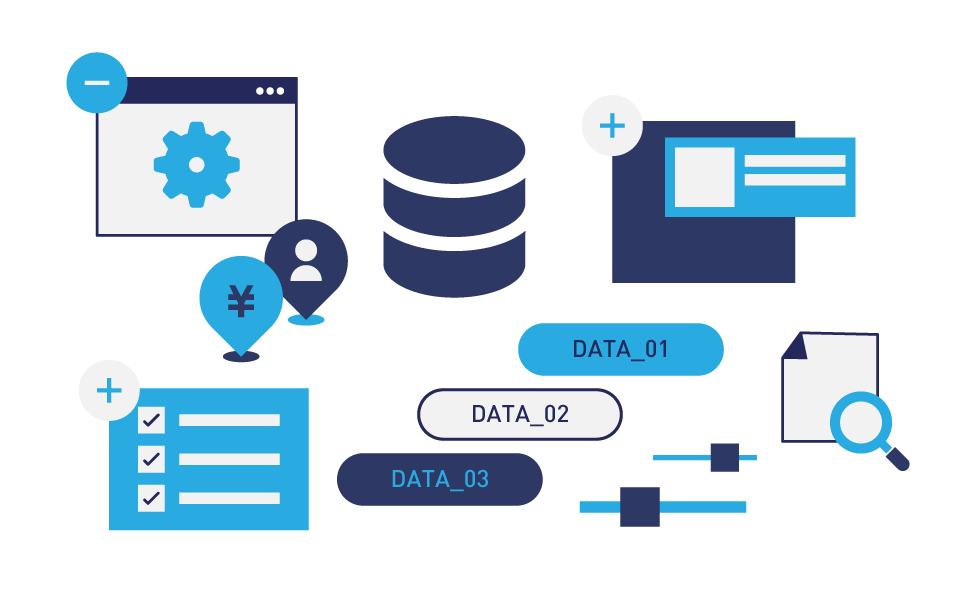 Flexible customization
to meet your needs
We can respond to various customer requests, such as "I want to exclude unnecessary data" or "I want to expand the search function." We can customize the API to meet your needs.
In addition to NAVITIME API,
we also have NAVITIME SDK which provides navigation functions as SDK,
and NAVITIME CONNECT which supports application development.